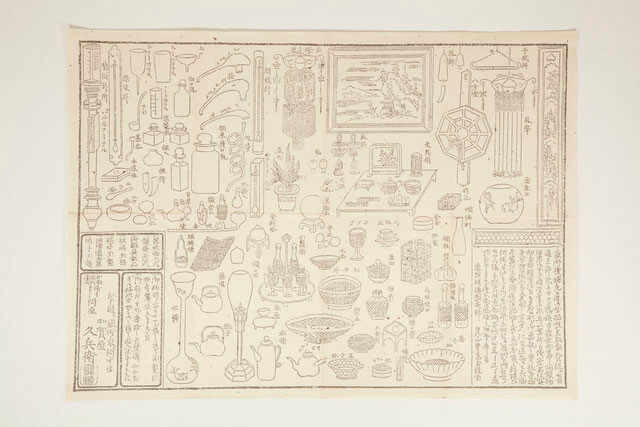 Edo Kiriko's beginnings are said to be the late Edo period, Beadroya in Oodenma Town, Kagaya Kyubei (Minagawa Kyubei) made a glasswork, made, sold and sold it.
It was made by skilled skilled hand-making transparent polished lead glass (glazing glass) with brass sticks and golden stone sandwich with polished wooden sticks and polished stones.
In addition, at that time, the type of product changed and evolved from the Edo to the one in the early Meiji era in the revision of the current one-page printing catalog.
It is known that the range of products such as vials, tableware, cut glasses, stationery, figurines, etc., were widely produced in over 60 different species in the product being drawn.
In Meiji, new European technologies were introduced, and as a result of being taught to an apprenticeman Emmanuel Hopetoman, an English technician
The faceted tradition from the Edo era has never been interrupted, and it has built up the foundation that will last for a long time incorporating elements of modern industries.
Since the Meiji Restoration and social turmoil after the end of war, massive disasters and large air raids, etc. are being massaged by the waves of the times, it has been 200 years long due to efforts of faceted craftsmen
It has been inherited carefully.
After that, it was recognized as a national designation traditional craftwork 2002 designated as Tokyo traditional craft item in 1985, and it reaches present.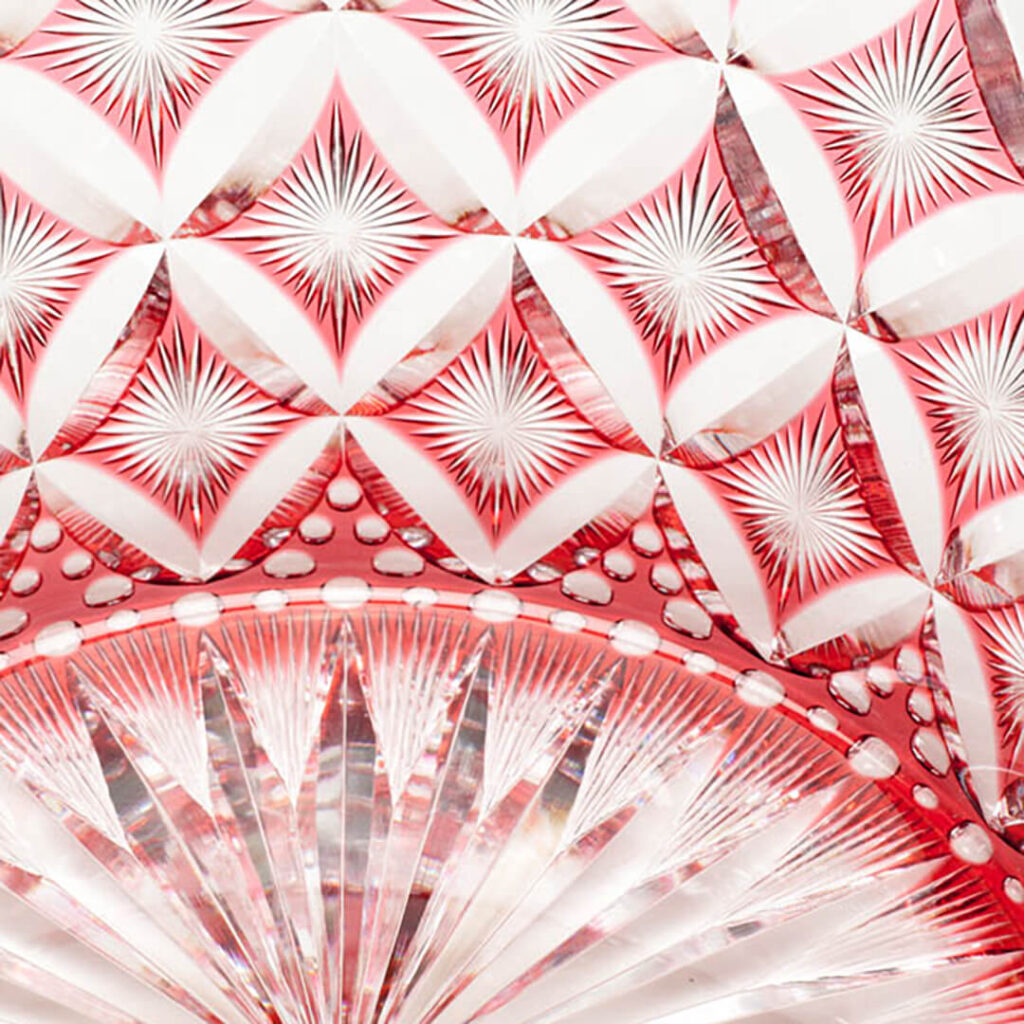 Mitsuwa Glass Crafts Co., Ltd.
Established in 1971, while being a relatively young workshop in traditional crafts, it combines traditional artworks and traditional patterns with original designs of the studio
"We will carefully inherit the skills of Edo Kiriko who we kept and protected by our predecessor and will continue to succeed the next generation while developing it."
It was backed by skilled skills and experience without forgetting the origin point of
I am highly evaluated with careful work.
In addition, we actively recruit and train young craftsmen, have a reputation for succeeding in technology, founder who likes making things and the craft that supports it
It is a workshop where young people who intend are gathered.
「kikutsunagimon sakura」 dial
The crosshairs as a reference for Kikutsunagi motifs will be had with a marker.
It will cut out the marker line by indexing into a cross, it will become a very important work as it becomes the criterion for the chrysanthemum pattern.
Straight deep insertion work
I will put a straight line deeper at even intervals with respect to the center line of the cross.
We will proceed carefully because the straight line motifs is distorted when bent or skewed.
Linear end Deep insertion
In the facet dial, it becomes a process with a high degree of difficulty.
Compared to the center part, the end face part supports very hardly so that it fingers together,
You have to shave it, so it will be an advanced work that only skillful craftsmen can do.
Chrysanthemum splinter cutting
We will put the cut at an angle so as to straddle the depth put straight lines in a grid pattern.
A straight line up to this will serve as a guide and a pattern of chrysanthemums will gradually come up by entering diagonal lines.
It will be the final finish.
The oblique lines intersect from various angles and the pattern of chrysanthemum appears gradually
And I will finish carefully without breaking my concentration until the end.
Other Manufacturing Process